An Indiepop band from Burlington Vermont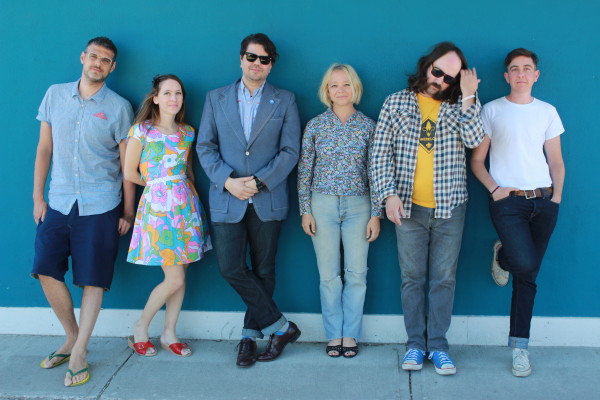 The Smittens are a hard-working, globe-trotting independent American twee pop band from Burlington, Vermont. The band is friends first and open-hearted indiepop revolutionaries after that. Max Andrucki, Missy Bly, Colin Clary, Dana Kaplan, Holly Chagnon, and David Zacharis switch up instruments, song-writing, and singing to create catchy, harmony-driven pop anthems and queer love songs—always brilliantly lyrical, and often brazenly political. Preferring to do it themselves, the Smittens handle every step of the process, from recording their own music to creating the distinctive artwork that graces the bands fliers and album covers, and booking tours at home and abroad.
Formed on a whim at a party in 2002 the Smittens have emerged as one of America's best-loved underground indiepop sextets, releasing 4 full-length albums, 2 eps, and a cache of singles and compilation appearances. This summer they will release a fifth, still-untitled, studio album on London's Fika Recordings.